We saw the cutest baby rhino in the world. But first there was …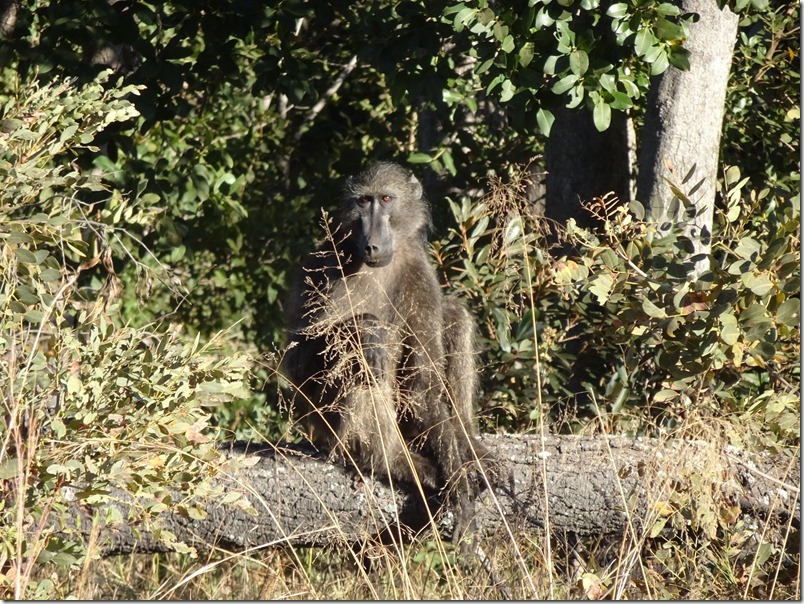 a baboon.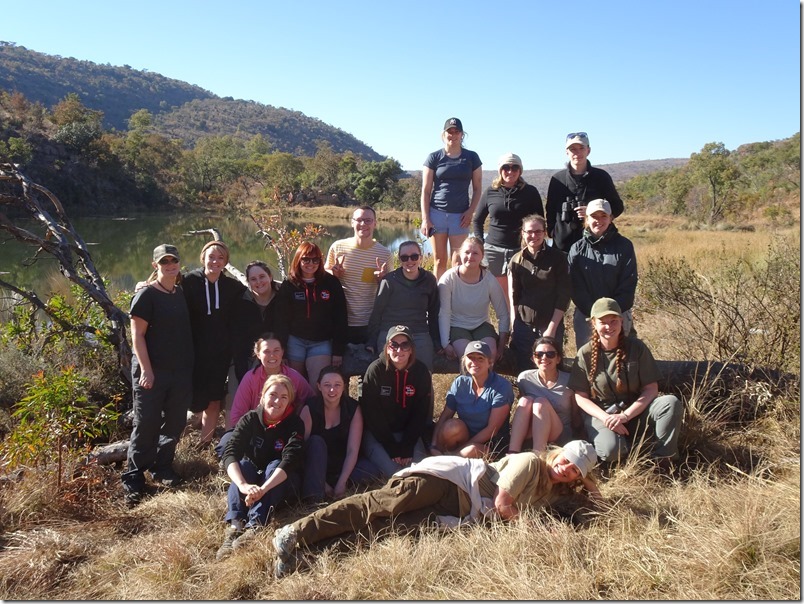 The Northern Irish vet nurses and me. Ashleys/ Carmen`s team.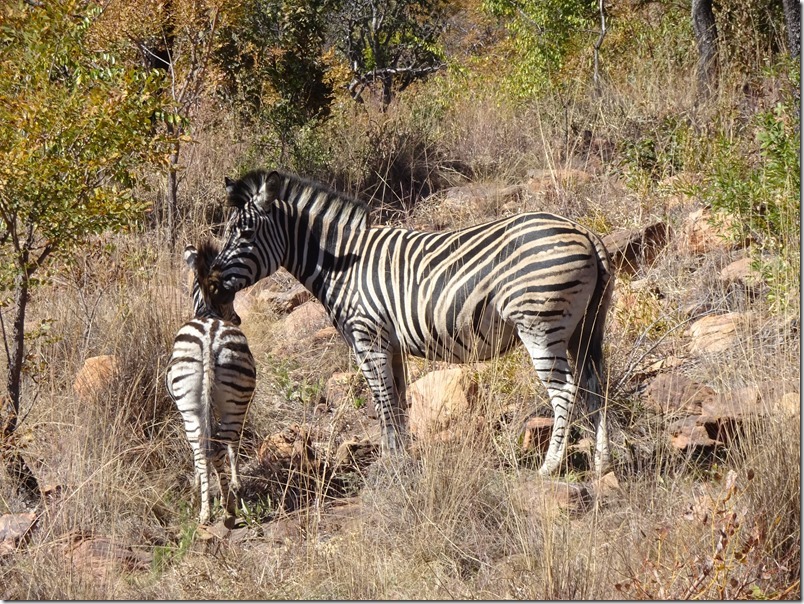 Baby zebra and mum.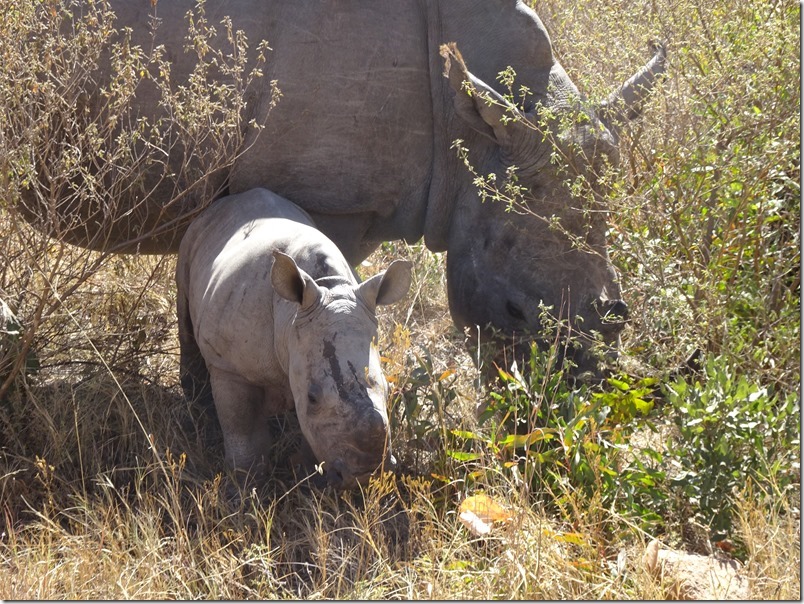 This is Ozzy and his mum. He is the cutest rhino baby ever!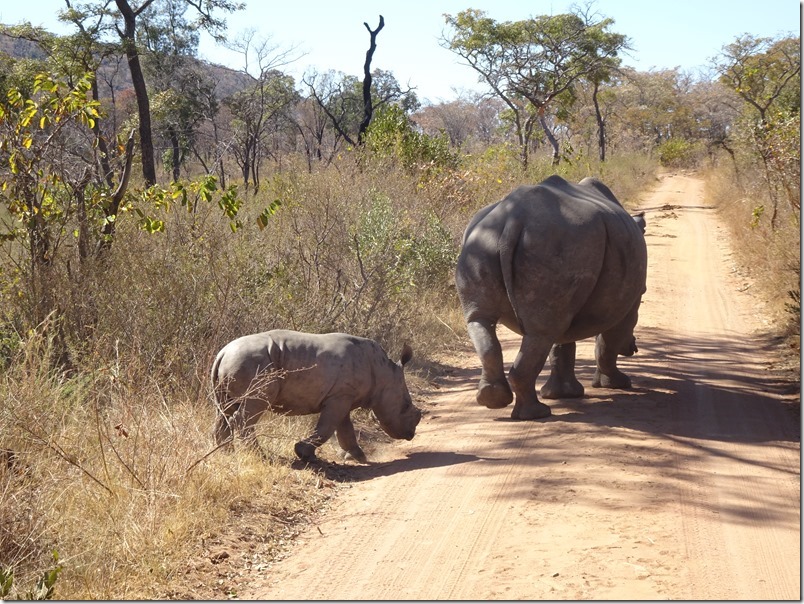 While we all melt away in the vehicle…. he walks on the road behind his mum.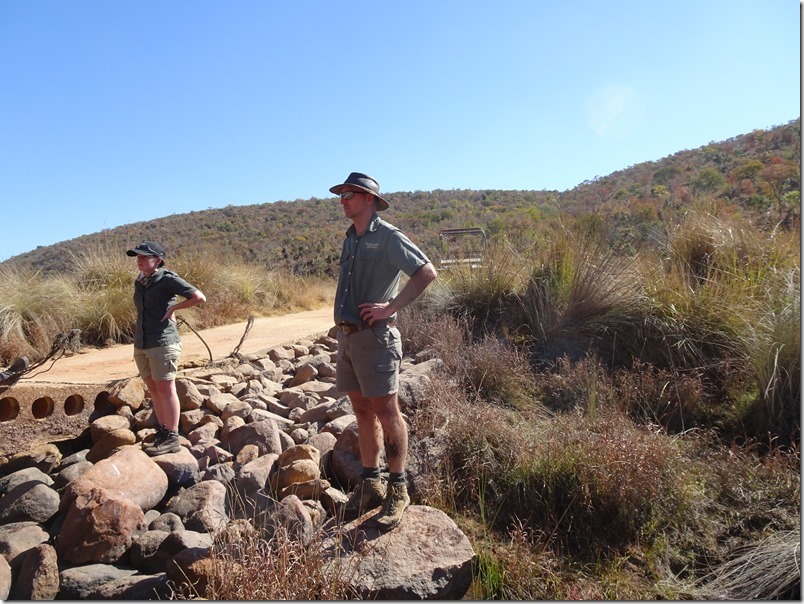 Greg wanted to cross the water but got all muddy. Ashley is standing on his left.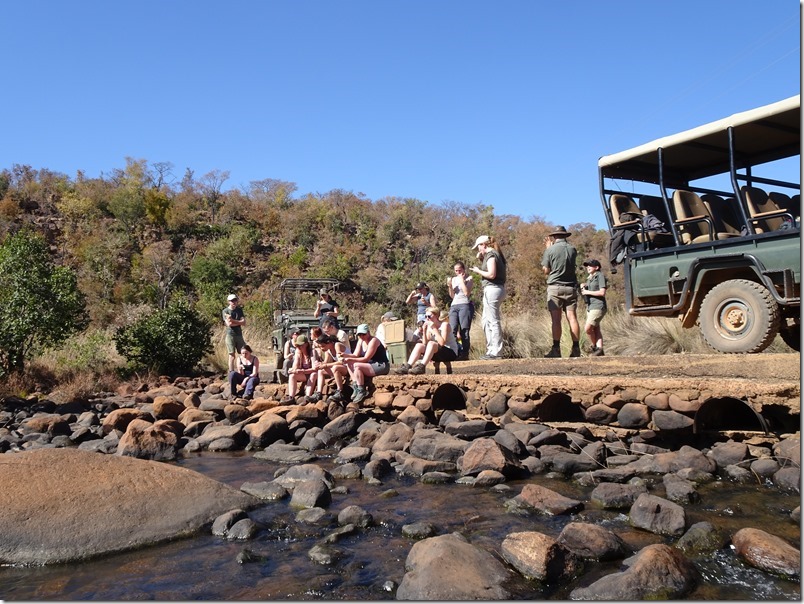 We had a lunch stop here.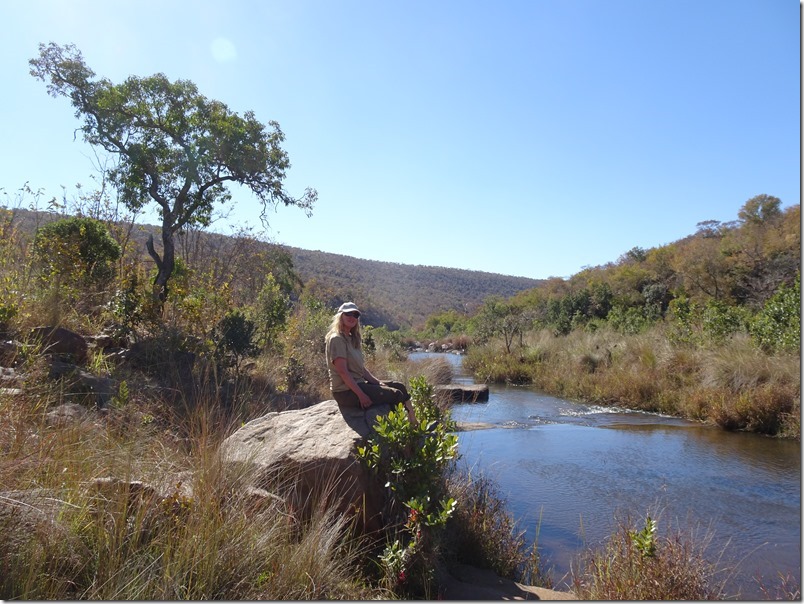 Last year he took this photo from the exact same place.