After having spent a night in Durban in a really cool backpackers called Curiocity I met Mike at Durban`s airport. We rented a car (not a 4X4) and up we drove to the Northern Drakensberge. Before we got there we made a stop at a really nice Southafrican cafe. There we had Malva pudding – one of my favourite cakes! I`ve rented a chalet for us. It was really nice with a kitchen and a private bathroom. From there you could see the amphitheatre! Wonderful!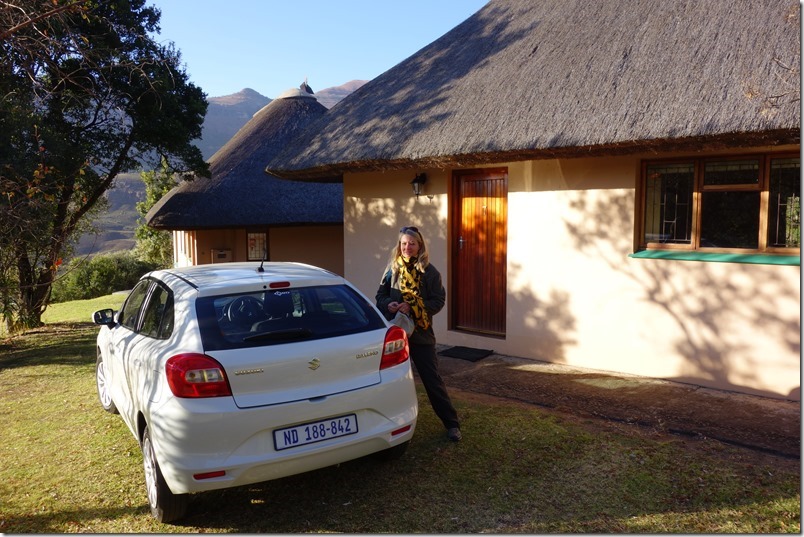 Me in front of the chalet. That is our car.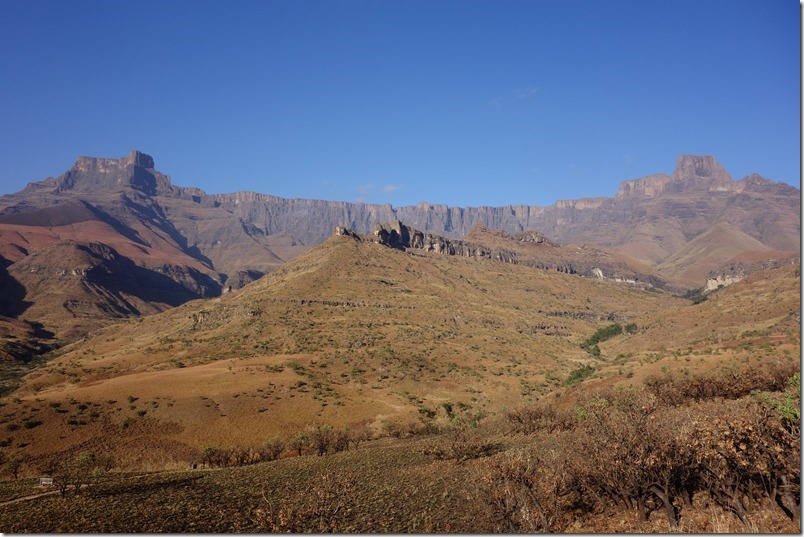 beautiful amphitheatre! The first walk was leading to the Gorge of the Thukela Falls.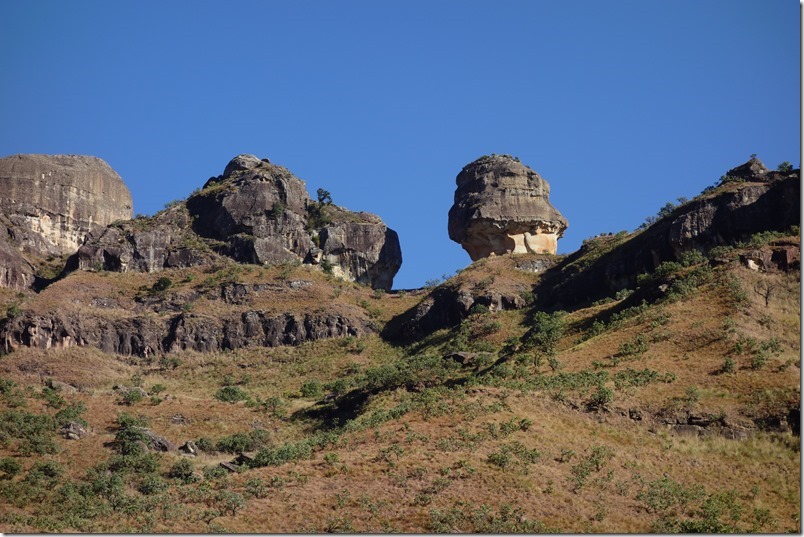 You could also see the Policeman`s helmet where up we hiked the next day.
This is the "tunnel" of the Gorge.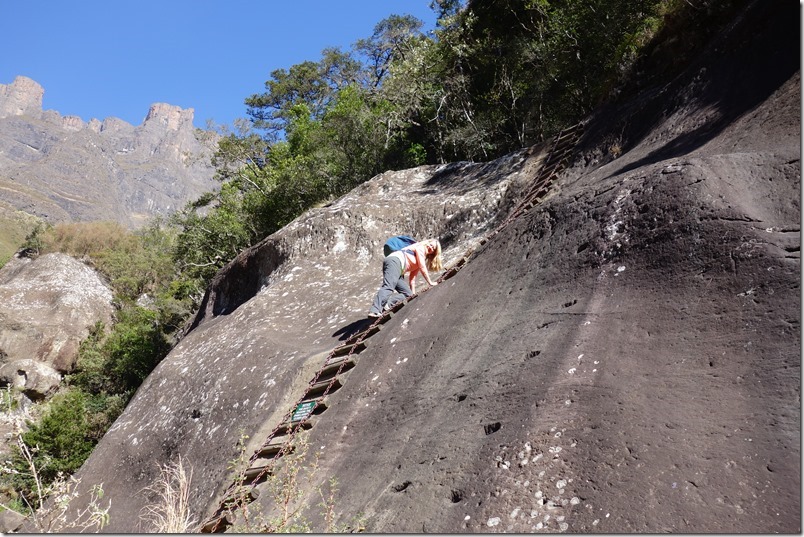 Then we walked up the chain ladder. But this was easy while after the chain ladder there was …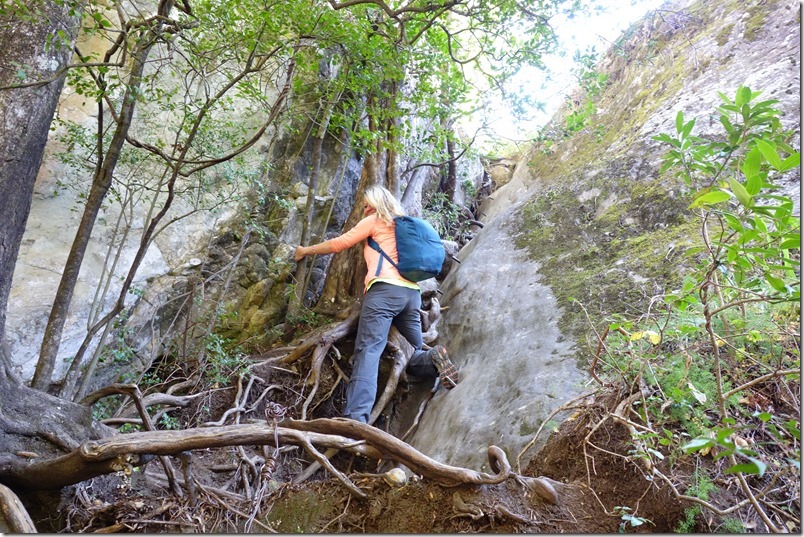 …a lot of climbing which was really fun.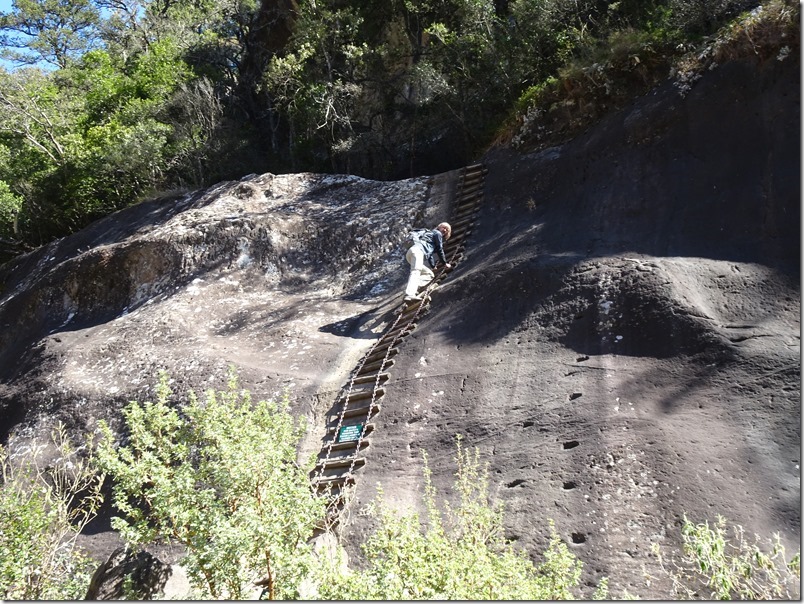 We had to climb the chain ladder down again. This was very cool!