From the Drakensberge we went to Eshowe. There we visited a museum at the fort. The lady who owns it, explained us everything about basket weaving. This was so interesting! After driving 150 km we arrived at the part of the Park that is called Imfolozi. It is in the Southern part of the park. In former times the two parts of the park (Hluhluwe and Imfolozi) where separated. Nowadays it`s easy to drive in the two parts as they are connected. I had rented a beautiful tented camp at Mpila camp with an own open air bathroom and an own kitchen. For two nights the bush pigs came by and one morning a vervet monkey and all his "gan" stole us out bred!!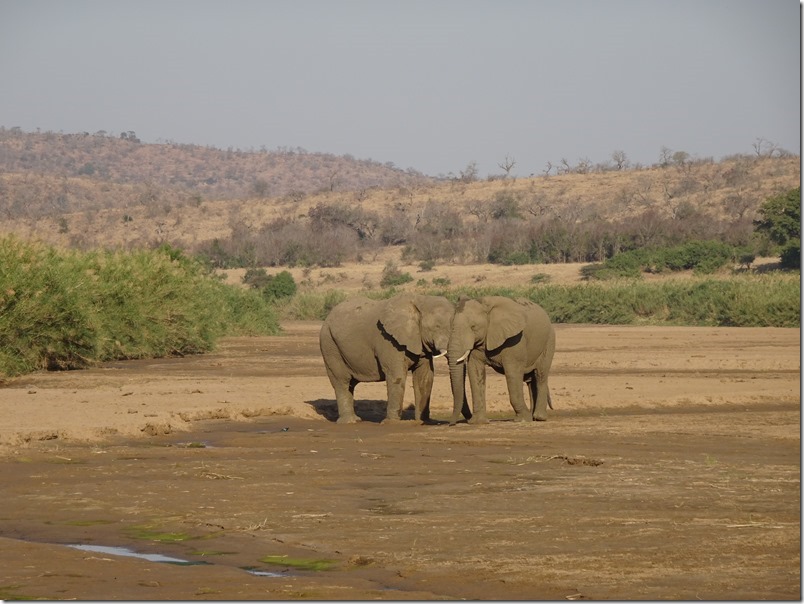 We saw these two elephants at the river Hluhluwe while we entered the park! Every day we saw at least one elephant drinking here!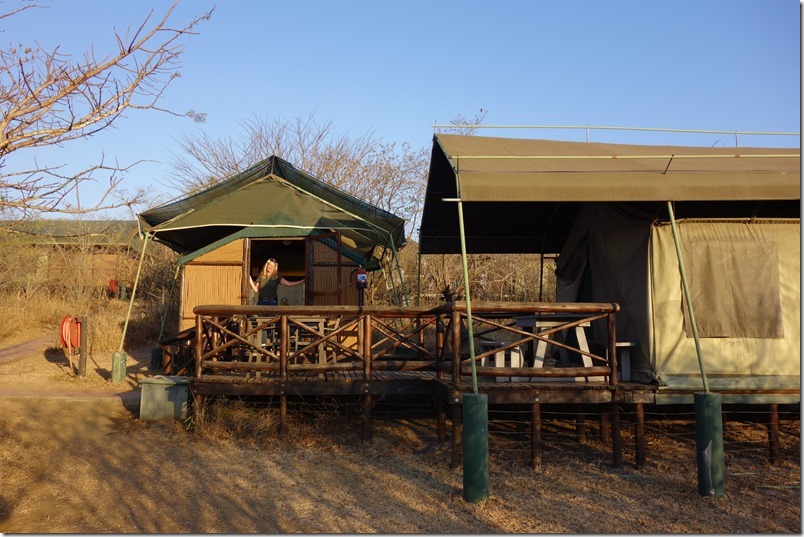 This was our camp. On the left side there was the kitchen. On the right there were two beds and behind that a bathroom. In the middle there was a beautiful terrace where we could have breakfast and dinner. But there was also a braai place where we made fire.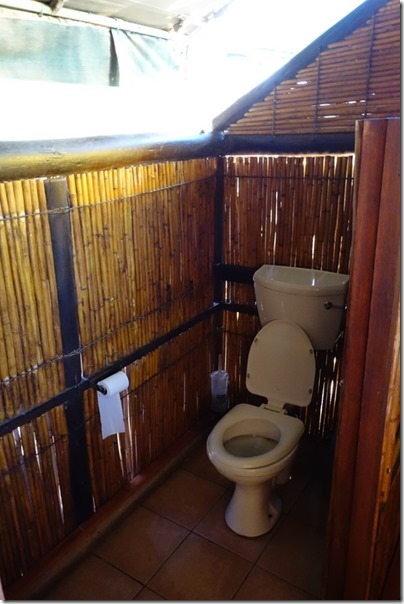 An open air toilet and shower!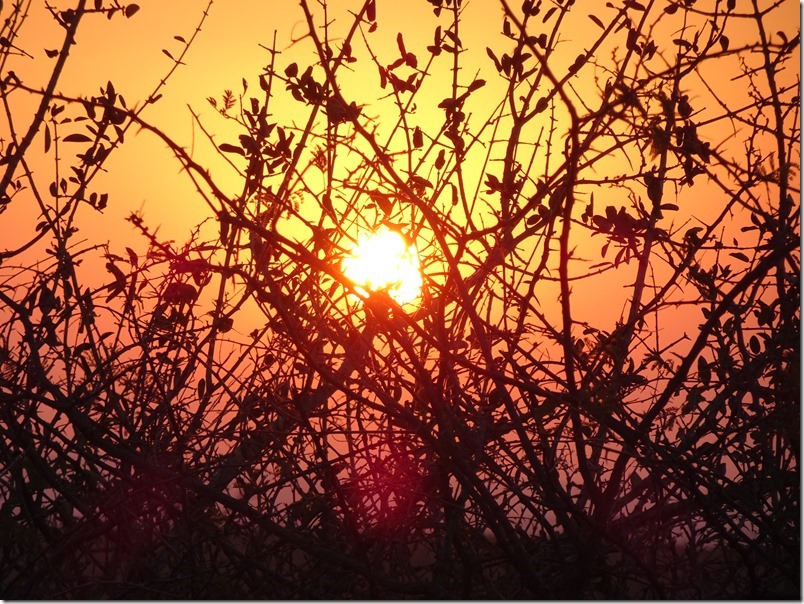 African sunset! Beautiful!