The Isimangaliso Wetland Park consists of a Lake (Lake St. Lucia, the sea and some wetlands). First we went to the West Shores and saw many zebras in a very different, much greener landscape. After that we drove to the lake St. Lucia.
We saw many beautiful zebras amongst palm trees grazing in very high grass.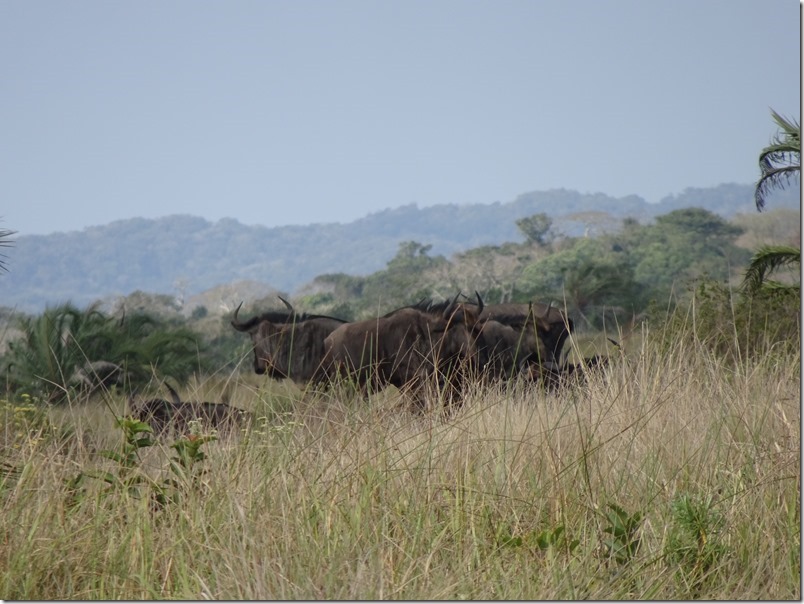 There were also wildebeest.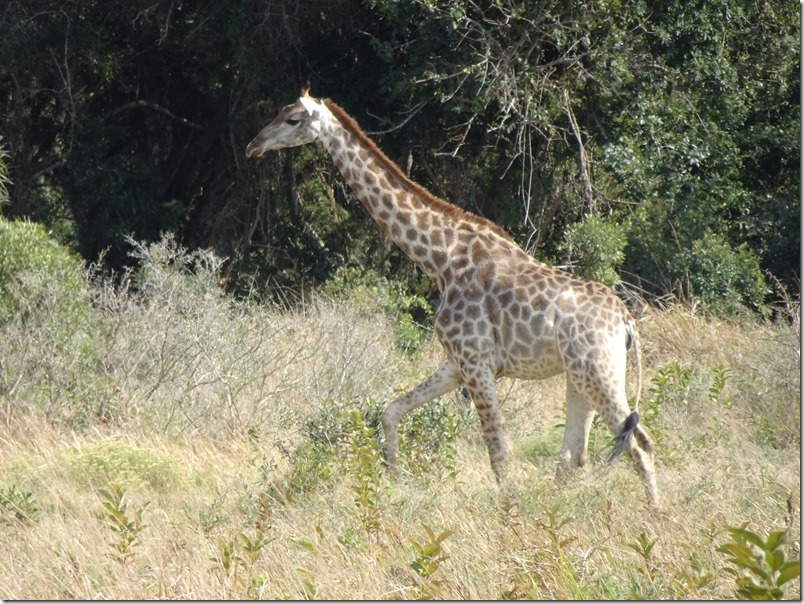 Some giraffes walked by.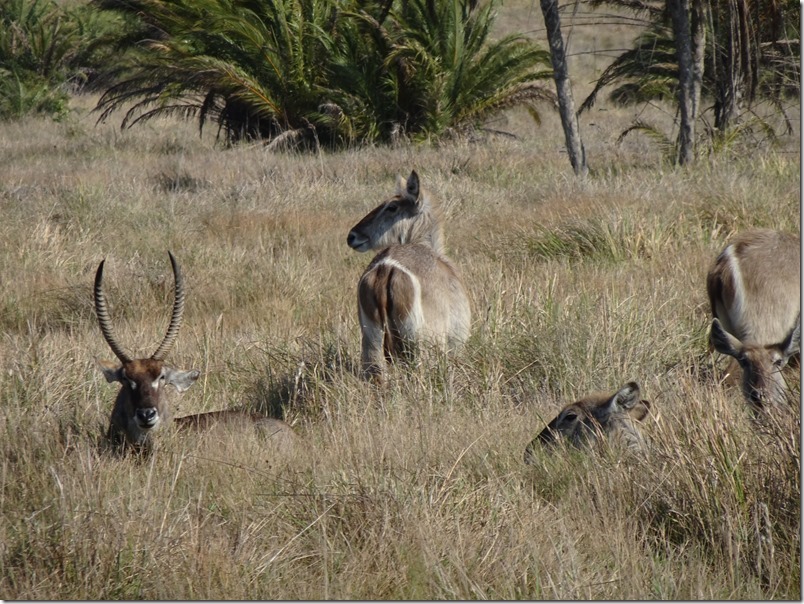 Some waterbucks.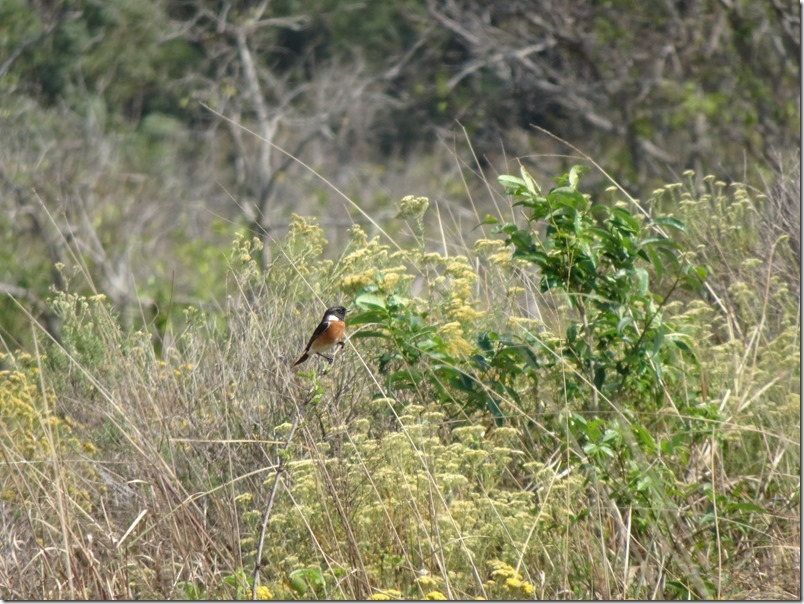 A beautiful bird called Stonechat.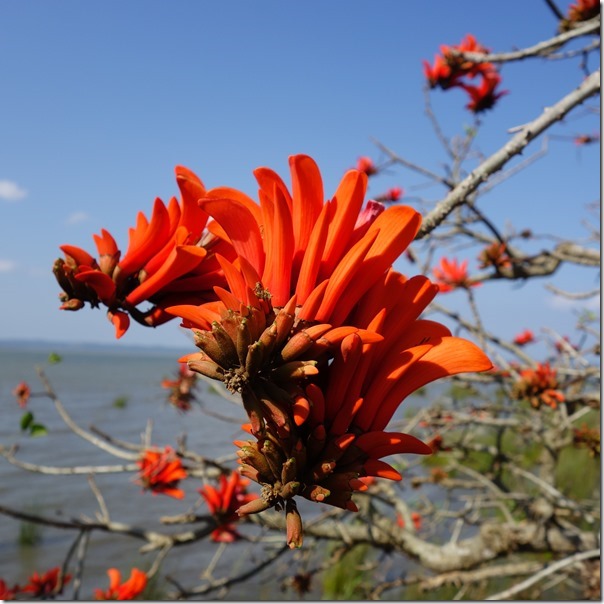 Beautiful trees and flowers at …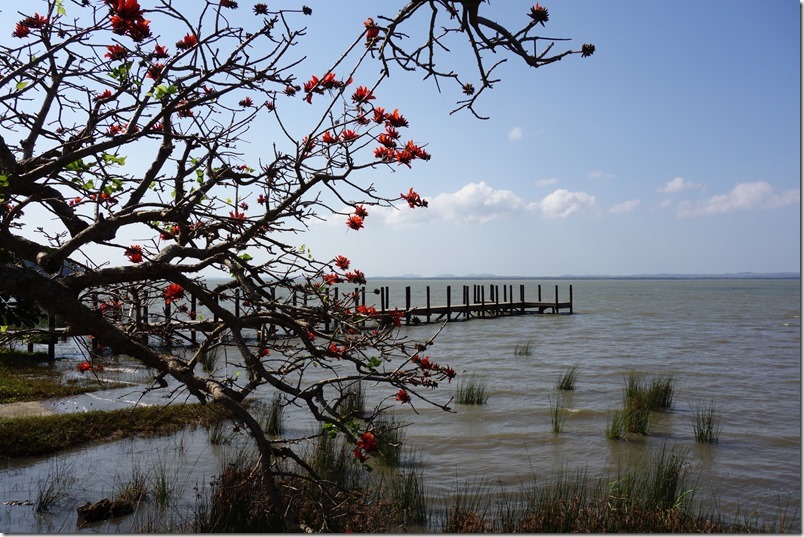 …the lake.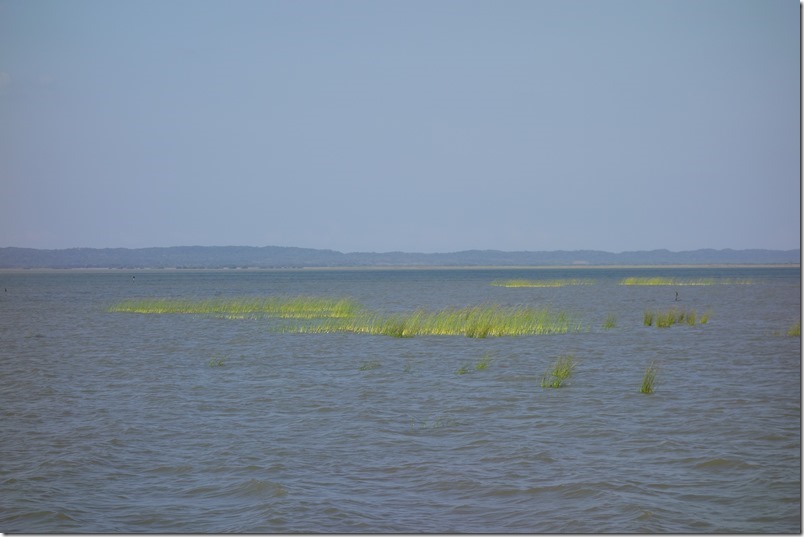 The grass was very green …