On our last day in the park we drove through the Hluhluwe section. We saw a lot of animals. After having spend half a day in the park we reached St. Lucia. There we checked in a very terrible backbacker called Monzi Safari. We had a very small room and it was very loud there. The next day we complained and said we wanted to check out. We got our money back as I had made a reservation for five nights. We then found a self catering apartment in the Hippo Lodge in the same street. Later we knew why it was called that way.
We saw the beautiful giraffes from two days before again.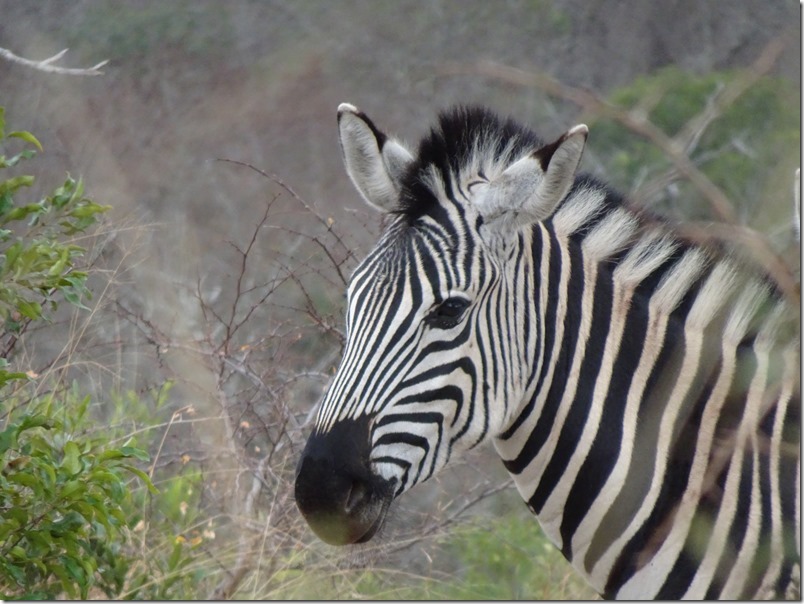 Zebras are …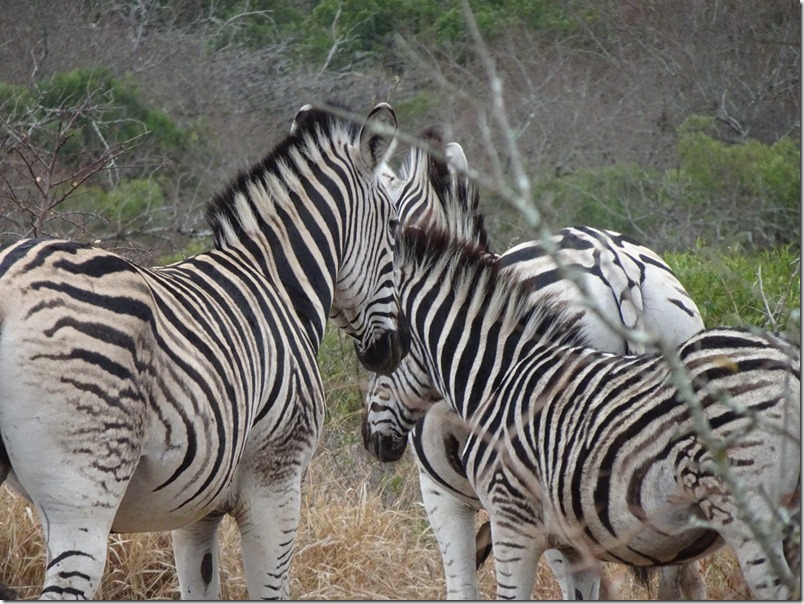 … soo beautiful!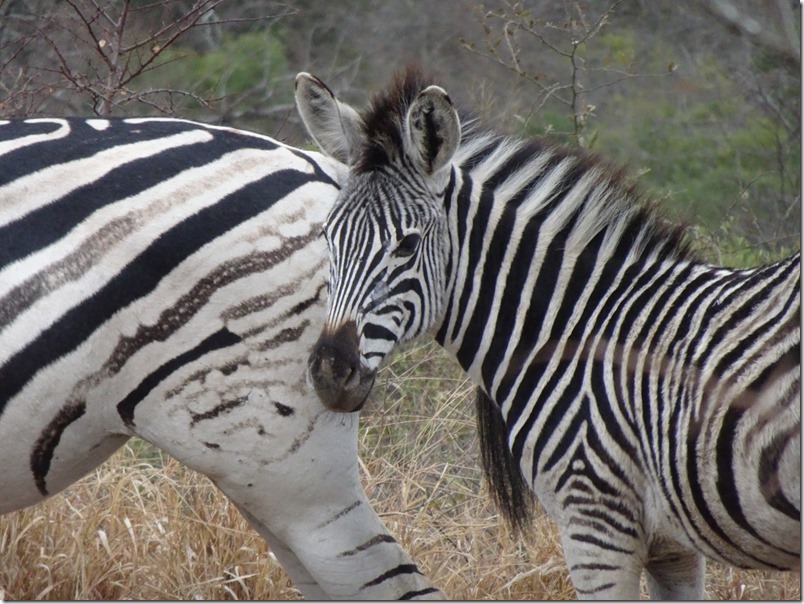 A zebra baby with mum.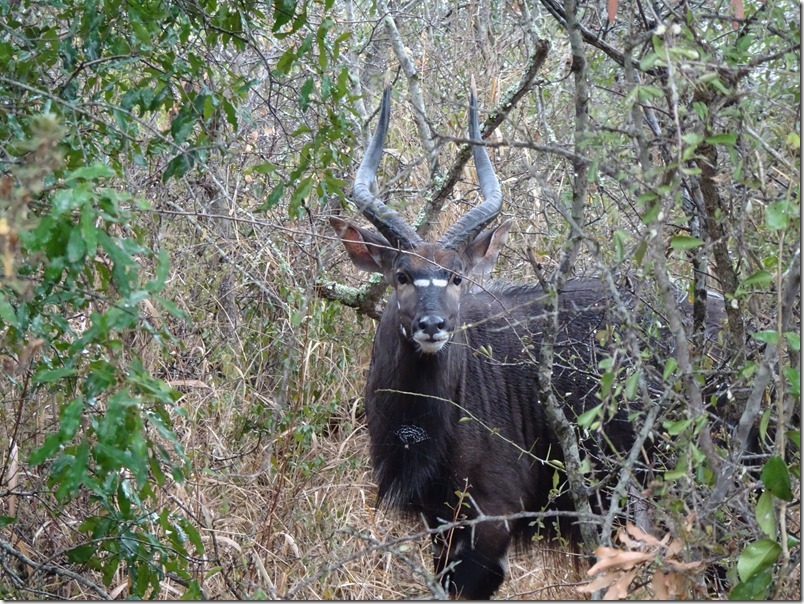 A male Nyala
An elephant eating.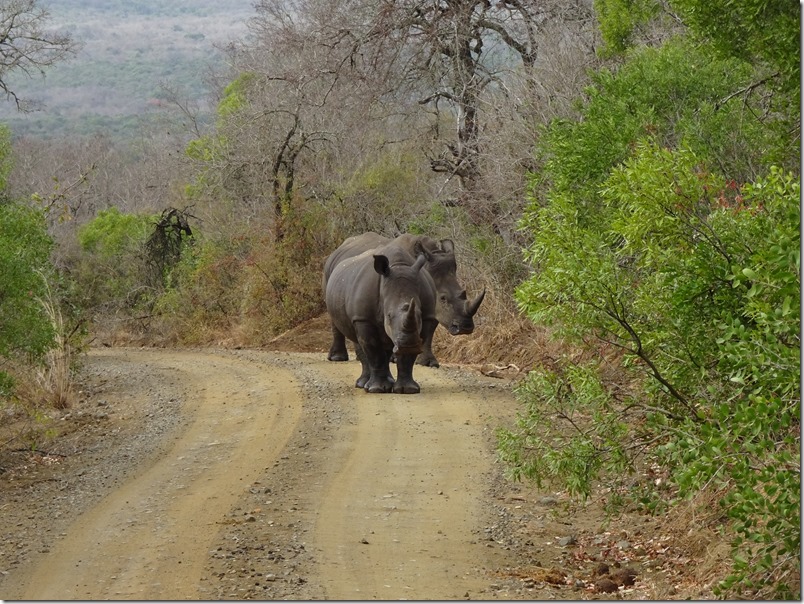 Traffic jam with rhinos.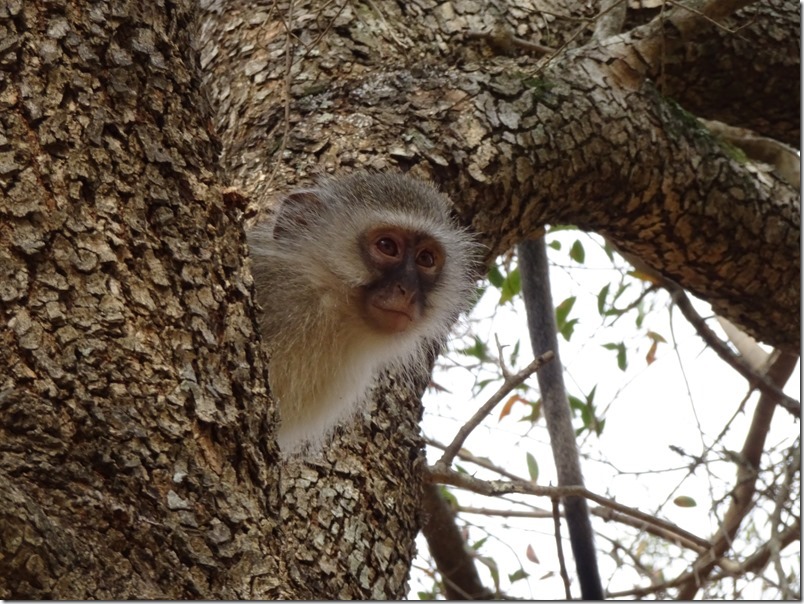 A vervet monkey on his lookout on a tree. Cute!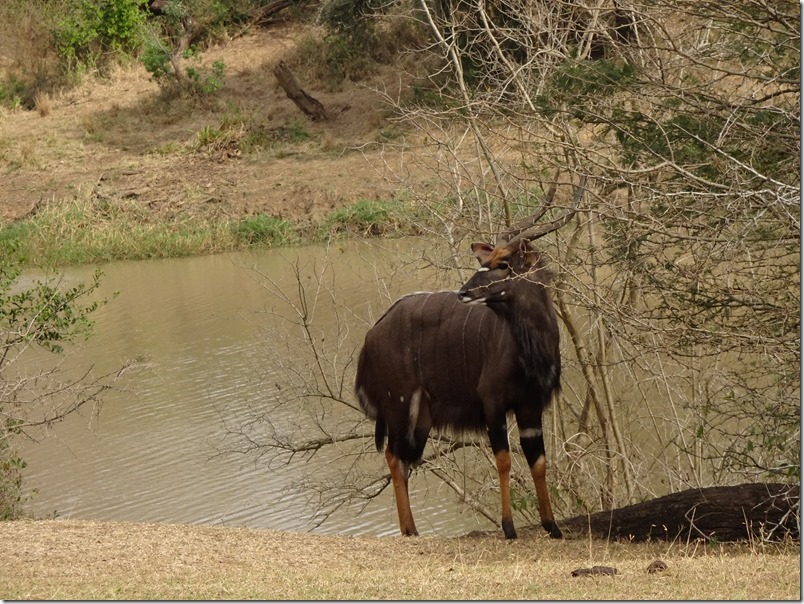 Beautiful Nyalas!
A boy and a girl!