On the third day we had a lot of activities. In the morning we drove until Cape Vidal where we walked until the "whale towers". From there students counted and registered the number of whales they were seeing during the day. Later we went to the crocodile centre and had a tour while the crocodiles had feeding time. We had such a good guided tour through the crocodile center and learned a lot about these interesting animals. In the evening we made the best night drive ever with Shakabarker tours. This was a fantastic advice of my friend Greg.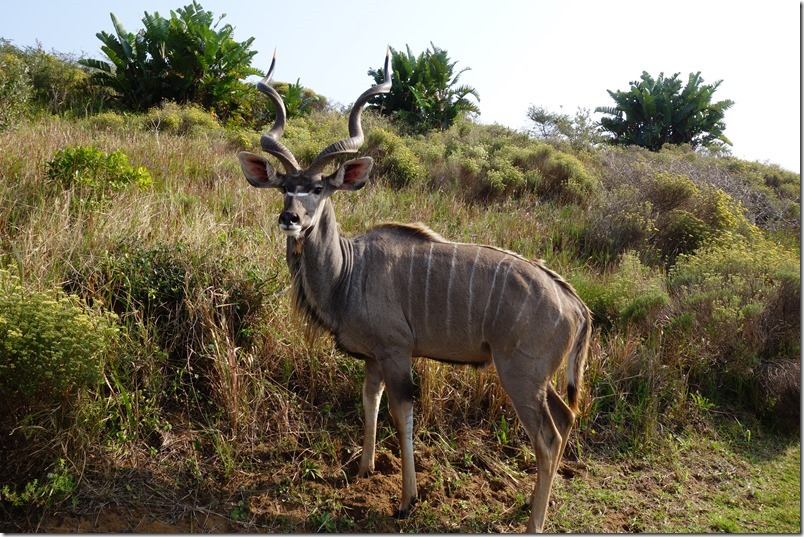 A beautiful Kudu on the way to Cape Vidal.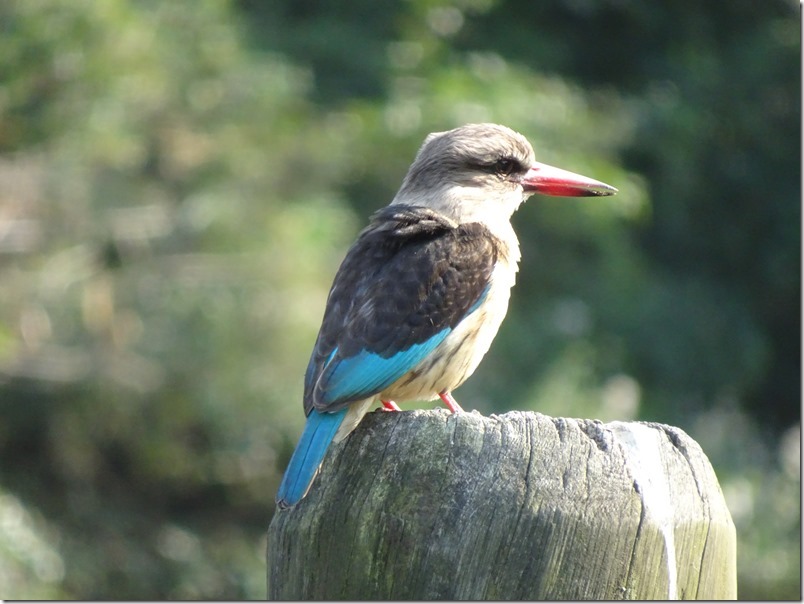 A brown headed kingfisher.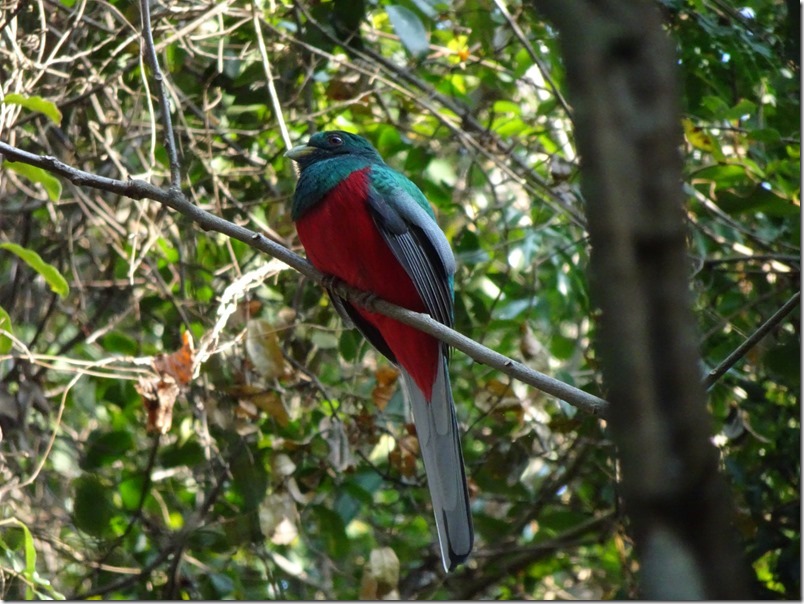 This beautiful bird is called Narian trogon.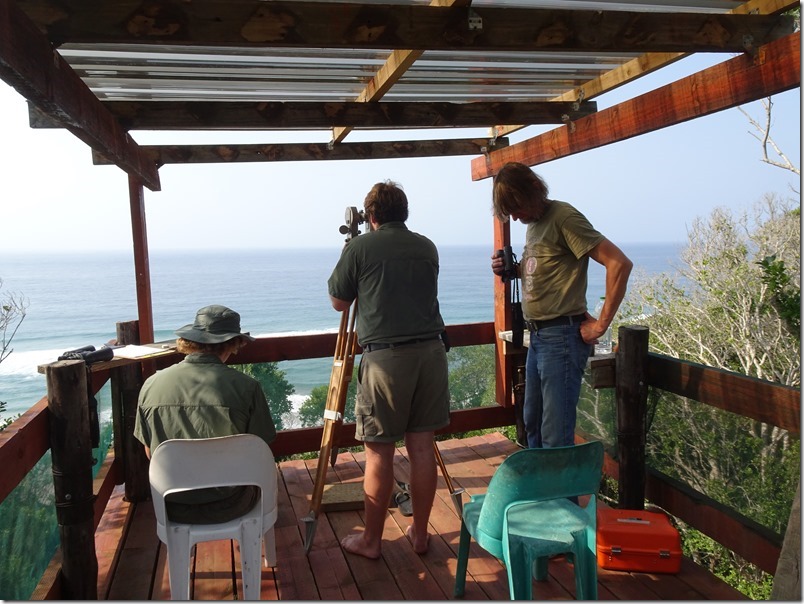 Students counting whales on the whale watching tower.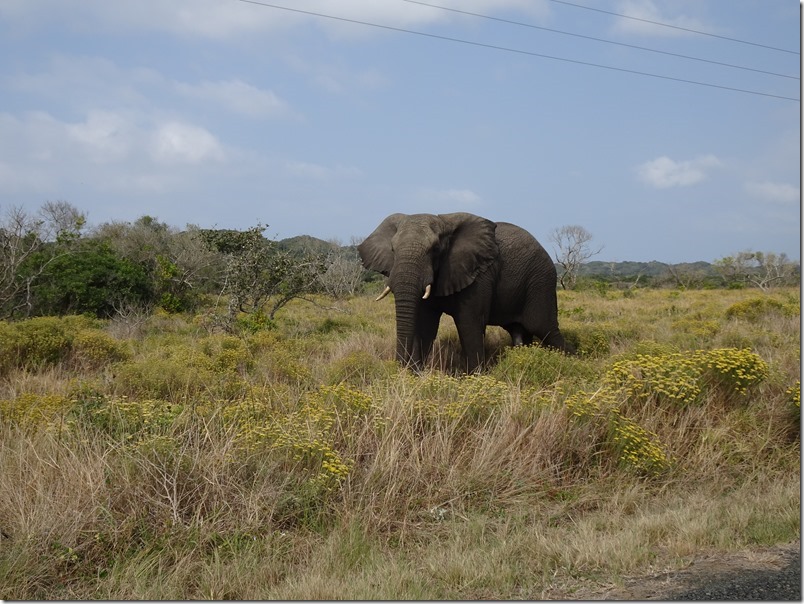 And finally we saw an elephant who crossed the road. We had to hurry to get out of the park to reach the crocodile center.