On our second day in St. Lucia we went to a Croc & Hippo boats tours which was very cool. The captain explained us a lot about hippos and crocodiles.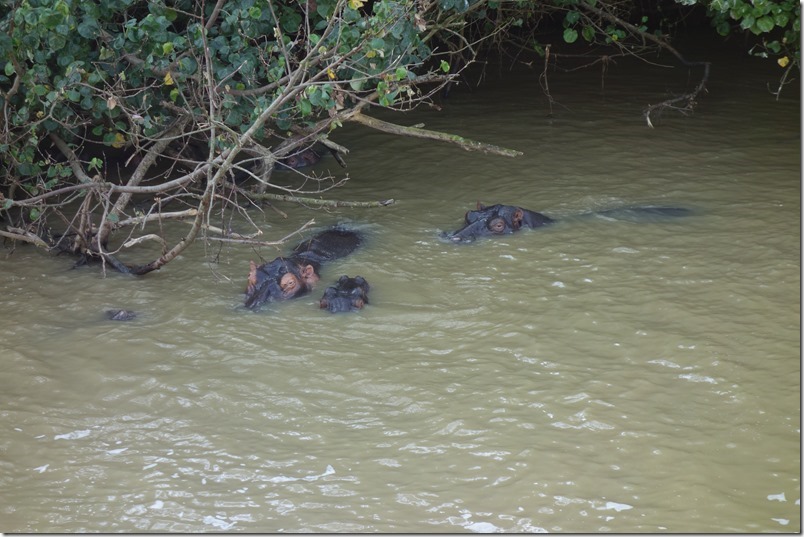 Some hippos in the water.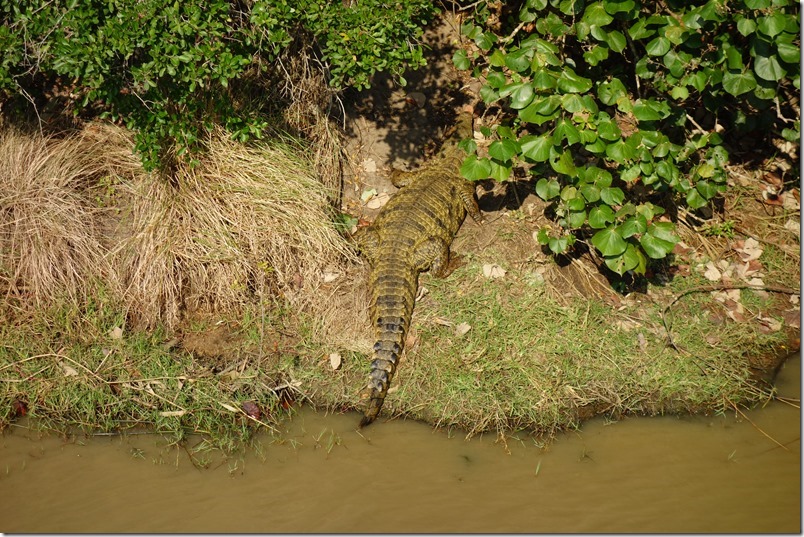 A crocodile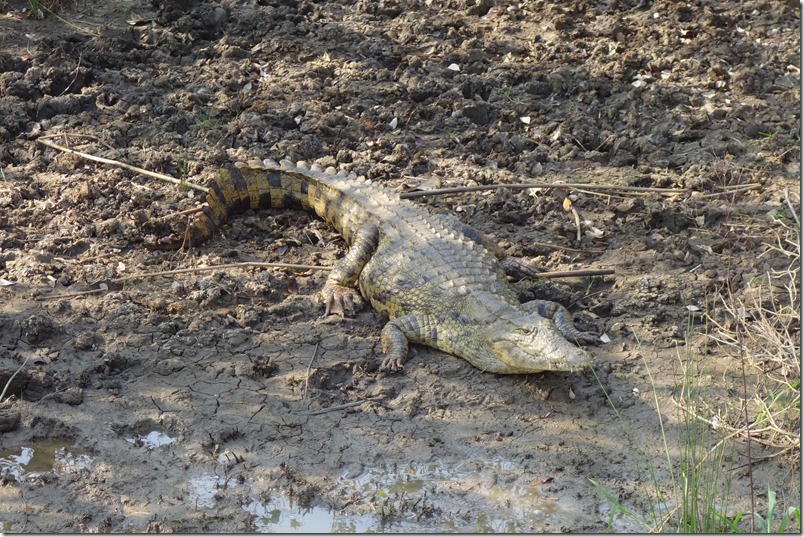 Another big croc outside the water.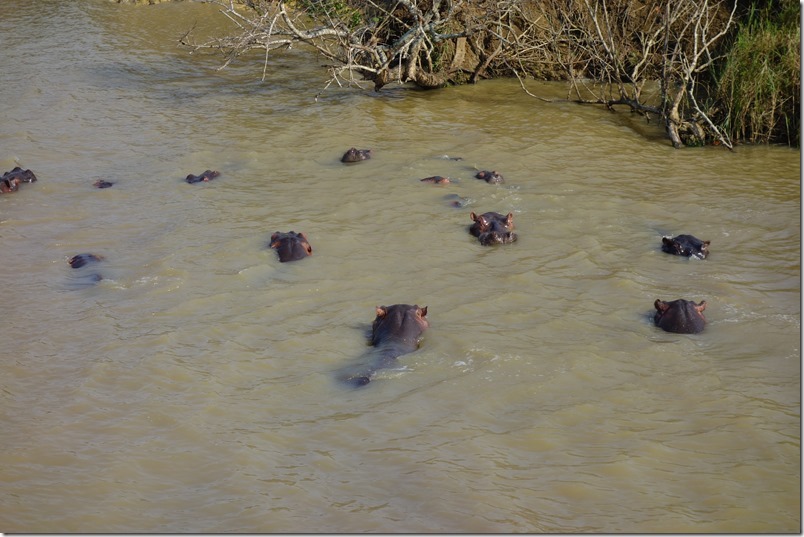 Many hippos in the water and …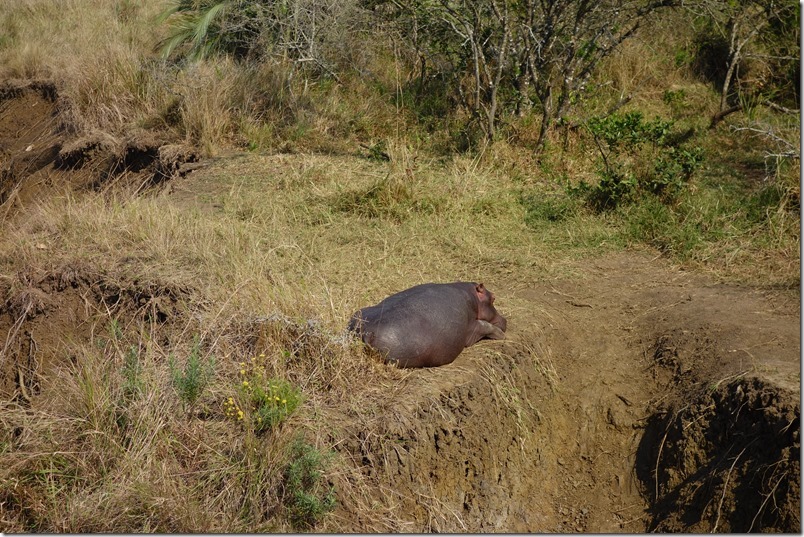 … one lying in the grass.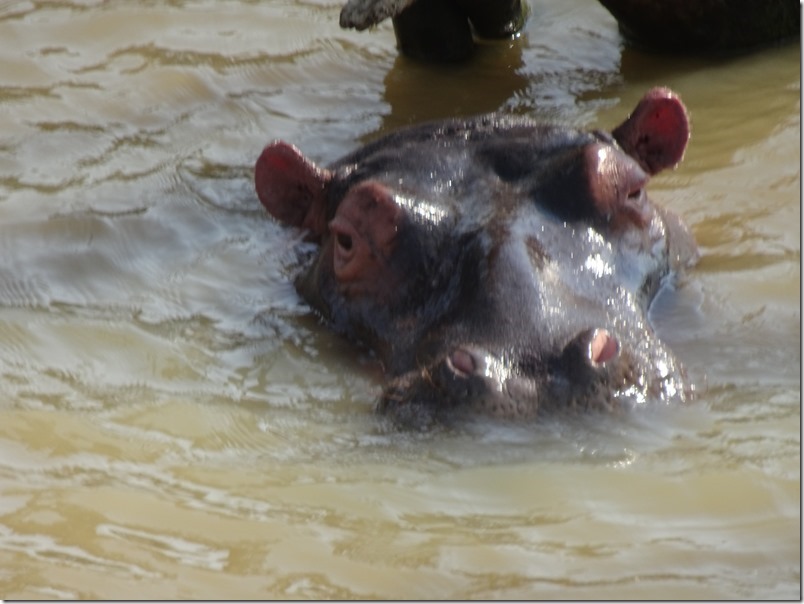 A hippo portrait!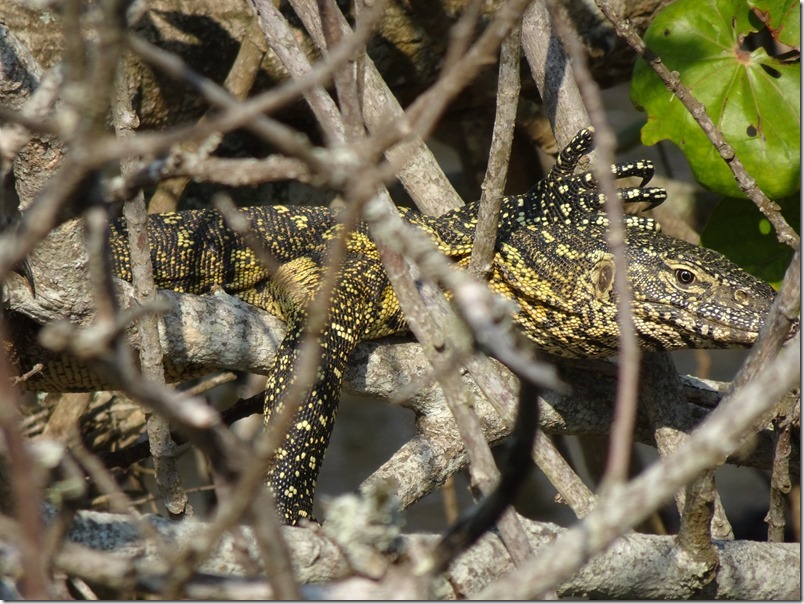 A monitory lizard.
A baby crocodile making himself comfortable!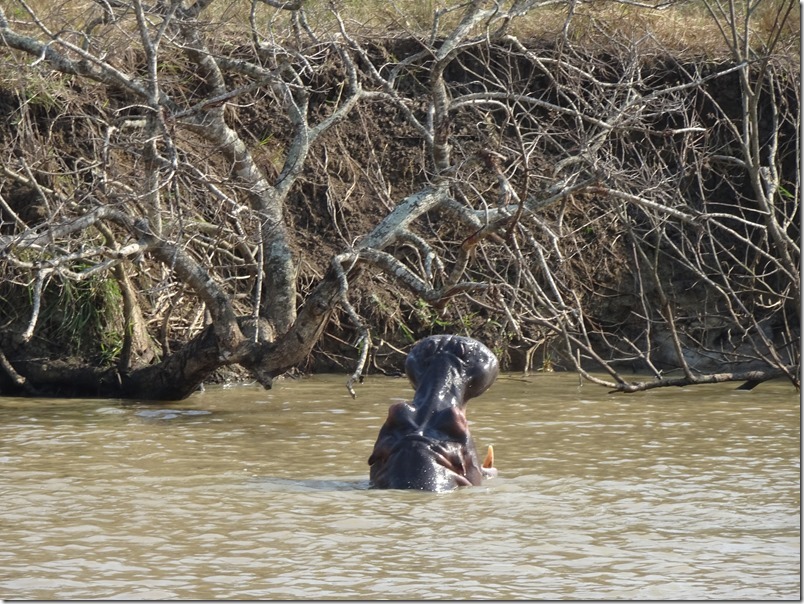 A hippo yawning!