In St. Lucia it is normal that in the evening the hippos walk through town. You can find them grazing there. But you should not forget that they are dangerous animals. They are one of my favourites. The morning before we drove away from St. Lucia we had a surprise. In front of our hippo lodge (now I know how it got it`s name) there was a hippo having a "bed and breakfast" in the garden. He slept and then woke up and began to graze. It was incredible.
This hippo was grazing in front of an Italian restaurant in St. Lucia.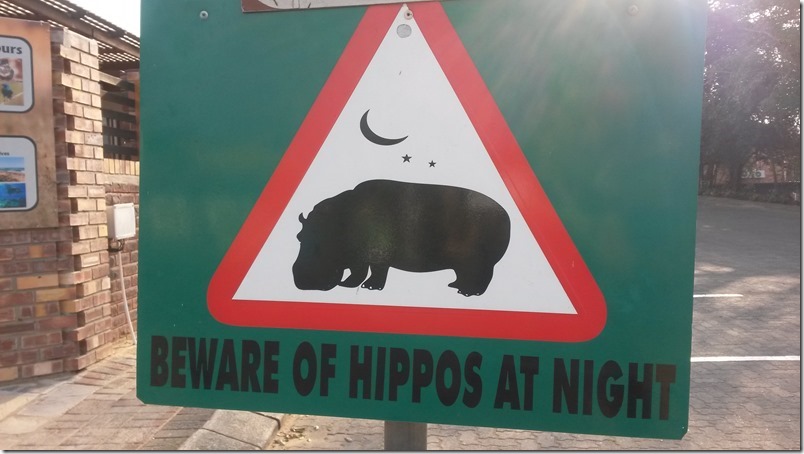 This sign tells that it is usual that the hippos walk through town at night. And when they look for a nice cool place …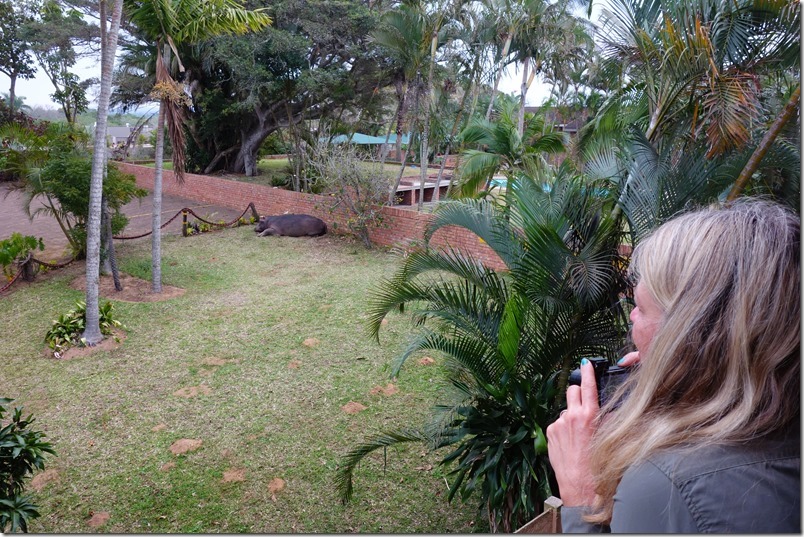 ….you can find them sleeping …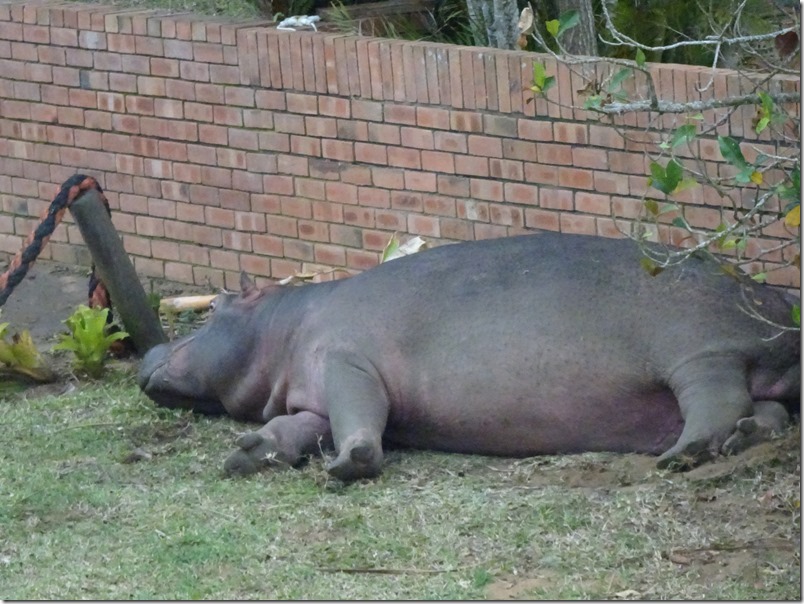 …in a garden.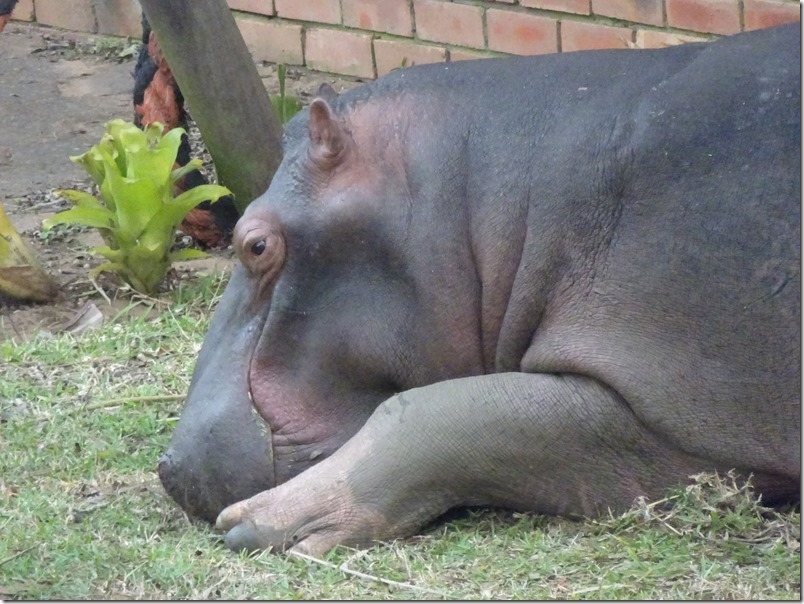 Slowly it woke up and …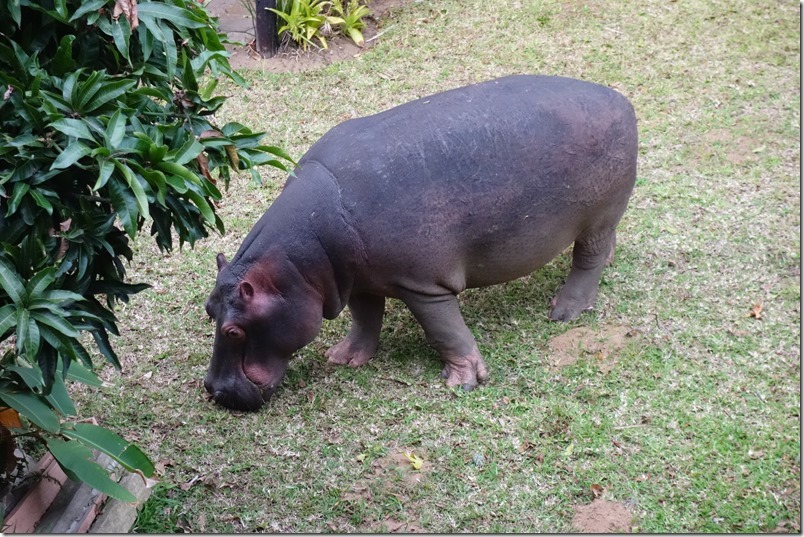 ….stood up and started grazing. This was soo cool!